WHALE SHARK TOUR, ALL YOU NEED TO KNOW
Whale shark season is coming up!
We want to invite you to have this great experience with us and for this reason, we know that a thousand questions may arise, mainly for those who have never done the tour before.
1° Get ready, you will need a lot of energy!
Depending on where you are staying, it can be a very long trip; For example, if you are staying in Tulum, consider that we pick you up at 04:45 am. and then we have approximately 2 hours of road travel to get to the marina and on the boat it will be another 45 minutes of travel plus the time you will spend swimming. For this reason, we recommend that you rest well the day before and not drink alcohol so that it does not cause dehydration and fatigue.
Try to be as motivated and excited for the tour as possible!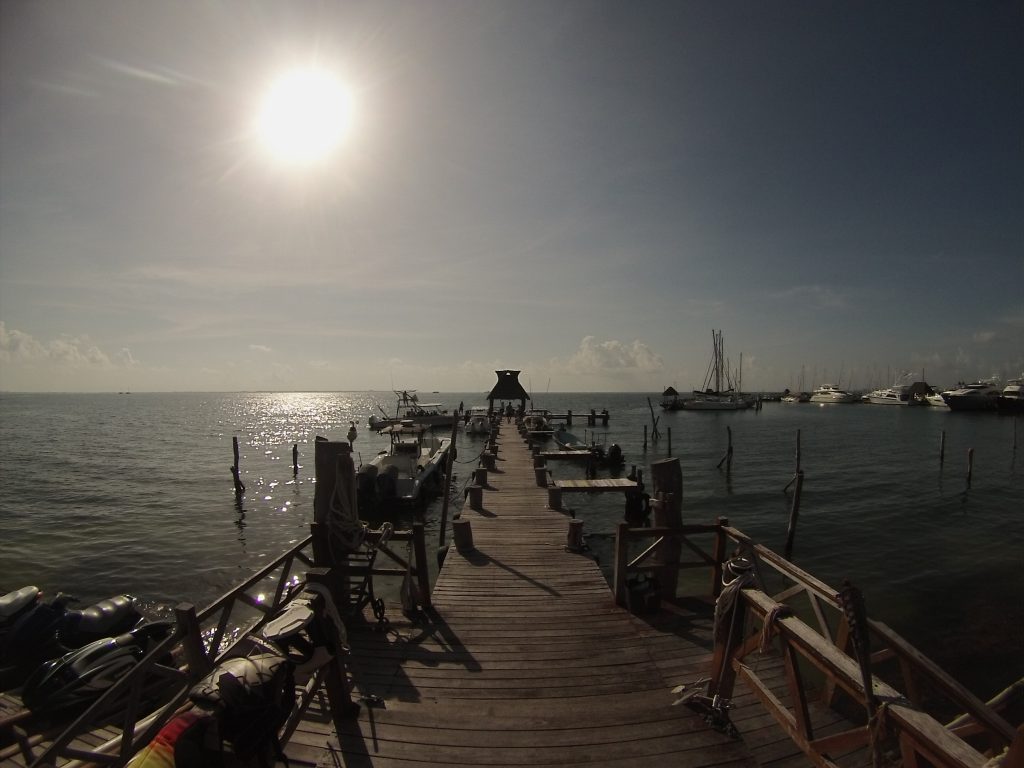 2° Arrival at the marina
Despite the fact that we pick you up very early, you will have time in the van to rest. 😊
Arriving at the marina, a rich breakfast specifically designed to hydrate you and give you the energy you need for your tour awaits you so that you don't feel heavy. You will also have time to go to the bathroom and prepare for the tour. This is also the right time that; If you know you suffer from sea sickness, you can take a pill, as well as buy souvenirs, photo service, rent your wetsuit (remember if you already have one, take it with you and everything you need to never forget this great experience. For this reason, we recommend you take a little cash with you.
3° Trip on the boat
Remember that we are in the magical Caribbean and the sun hits very hard, for this reason; Always try to stay in the shadow and periodically use your biodegradable and eco-compatible sunscreen, you will find this on your boat.
Remember, stay hydrated at all times, drink lots of water. One suggestion that we give you is that, if you know that the boat tour can bother you because of the choppy sea, you can sit in the back of the boat, which is the most comfortable area. In case you have any pain or discomfort in your back, notify the crew of the boat immediately, they will help you. remember that the life jacket is mandatory during the entire boat trip.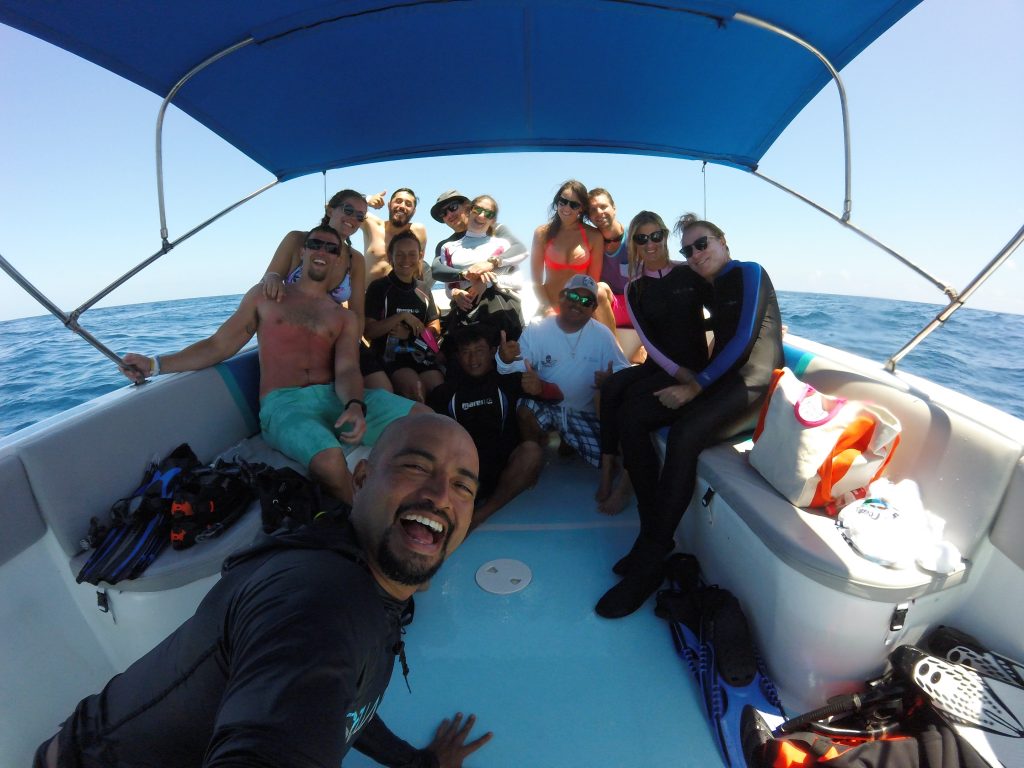 4° Swim with the whale shark
Do not stray from your group, your guide is only looking for your safety, all the indications that he gives you are for a reason. He will always look for you to have a good time and that everything goes well.
Even though they look adorable, you can't touch them. Do not forget that they are animals that can reach 12 meters in length and weigh up to 3 tons. Better not try.
Do not feed them, their food is phytoplankton and zooplankton. Giving him something else to eat other than this could be dangerous for him.
Don't be afraid, we are not part of his diet. 😊
Always stay on the surface and wear something that can guarantee your positive buoyancy. Free diving is prohibited.
During your tour you will be able to take pictures of everything, just remember that if you bring any professional equipment you will have to pay a tax (SEMARNAT Cancun hotel zone price) to be able to use it. You can take your compact devices (cell phones, compact cam., GoPro). Camera sticks and drones are prohibited.
Remember we swim in rounds of two people and a guide.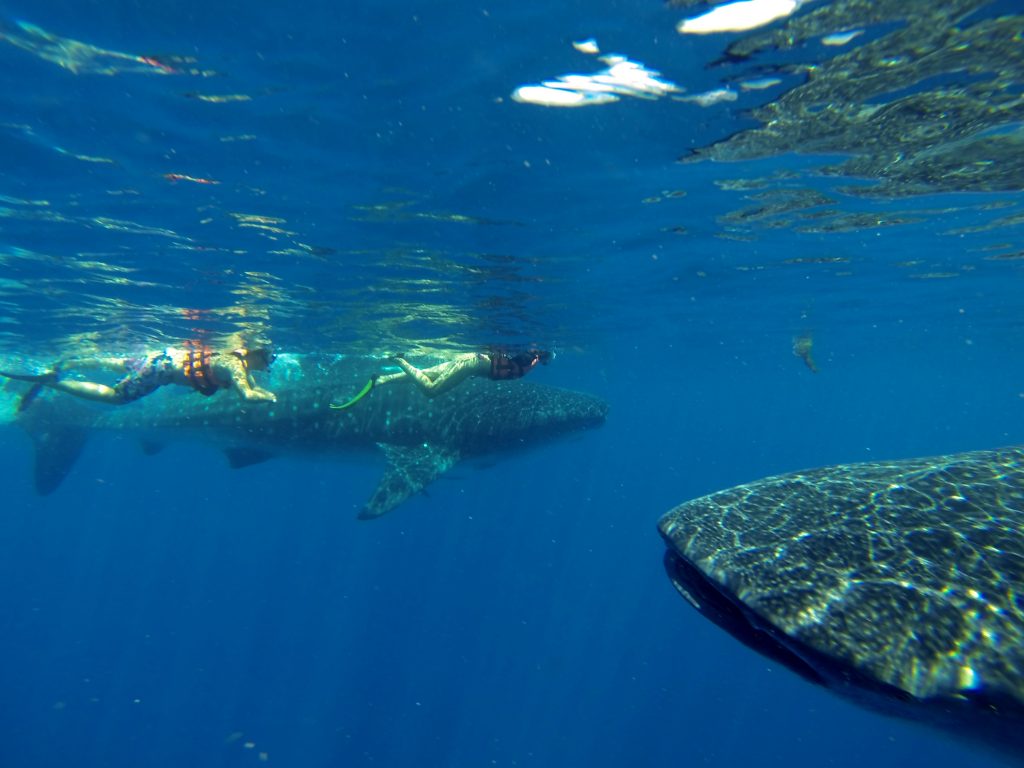 5° Return to Isla Mujeres
Finishing your activity with the whale shark, you will be able to recover some energy by eating a sandwich and drinking a soft drink that is on the boat. Remember to keep staying hydrated and in the shade; If you need it, keep using your biodegradable and eco-compatible sunscreen.
6° Second stage of snorkeling
Once we arrive at Isla Mujeres, we are ready to do the second stage of snorkeling. For this reason, always have with you the snorkeling equipment that was given to you in the morning,
so you can use it without creating confusion.
Always stay close to your guide and listen to his advice.
Remember we don't touch anything.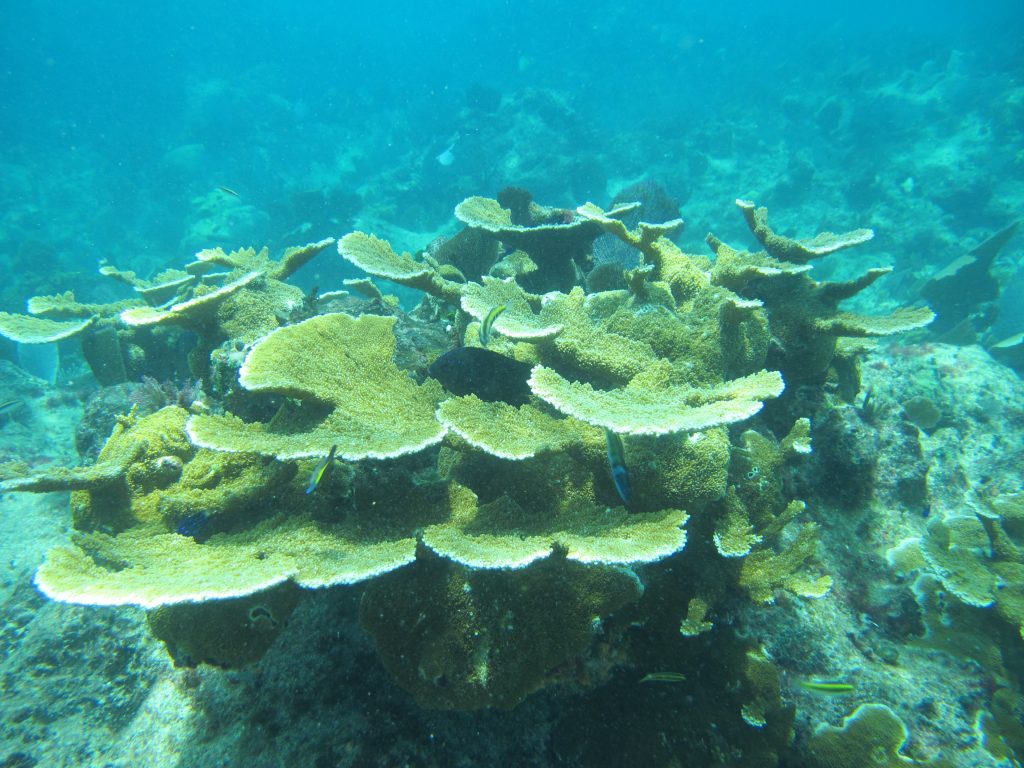 7° On the north beach
This is the most relaxing time of the day, we stop at one of the 10 most beautiful beaches in the world to eat our lunch. In case you are vegan, vegetarian or have a food allergy, we notify you when you make your reservation with us so that we have a dedicated meal ready for you. You can also have a cool beer to enjoy the beach a bit; this is the only time on the tour where you will be allowed to drink alcohol.
Remember not to stray too far from the boat, so we can notify you in case of changes or if lunch is ready.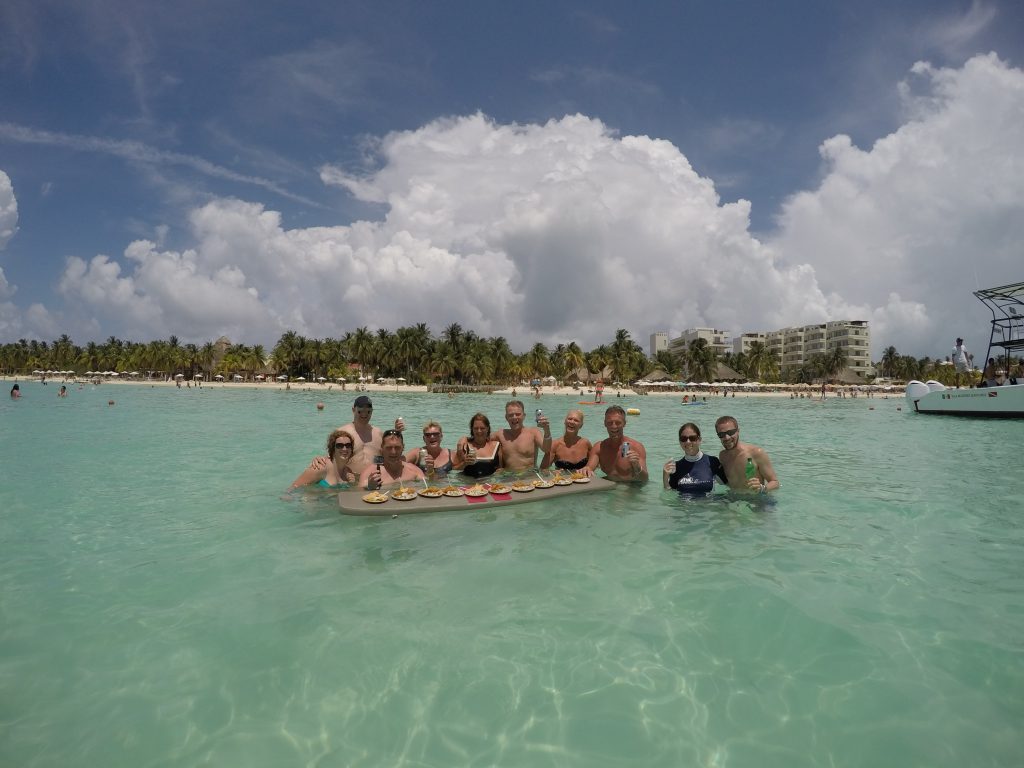 8° Return to the navy
Before getting off the boat, check that you have all your belongings and remember to turn in the snorkeling equipment that was given to you at the start.
You have to verify very well before going down that you have all your belongings because the boats return to Isla Mujeres after the tour.
Arriving at the marina, you will have time to change, take a shower and rest a bit before going back to your hotel or room.
9° Regulation
1.- Do not feed or make loud noises that alter the behavior of the species
2.- Do not throw organic waste or solid waste of any type of contaminant into the sea.
3.- Do not introduce exotic specimens or populations (animals or plants)
4.- Do not touch or extract products of underwater life.
5.- Do not use non-biodegradable or non-eco-compatible sunscreens or sunscreens (oxybenzone or derivatives).
6.- It is forbidden to free dive or swim below the surface
7.- Do not touch the whale sharks
8.- Do not stray too far from your group
9.- Always be respectful of the environment and your fellow tours.
10.- Whale shark season is from June 1 to September 15
11.- It is forbidden to carry out the tour every 30th day of June, July, August and September.
12.- The maximum capacity of people per boat is 10 people plus the captain, sailor and guide.
13.- It is only allowed to enter the water in pairs plus a guide
14.- The use of go pro sticks, the use of flash and the use of drones is not allowed.
10° Last, but not least.
Remember that in the sea we are only guests, respect it and respect the life that is inside it, act as if you were at home with your family.
We love the ocean. We love Mexico. 🐋🐋🐋
If you need more information or clarification, you can contact us.
info@ecotoursadventure.com
Phone: +52 984114 21 99.
References
Gobierno de México, (Agosto, 2017), "Autorización para filmaciones o fotografías en áreas protegidas". https://www.gob.mx/tramites/ficha/autorizacion-para-filmaciones-o-fotografia-en-areas-protegidas/CNANP5142
Wilcox, (Febrero, 2019), "Los tiburones ballena no son solo carnívoros: también comen plantas". https://www.nationalgeographic.es/animales/2019/02/los-tiburones-ballena-no-son-solo-carnivoros-tambien-comen-plantas
Comisión Nacional de Áreas Naturales Protegidas (CONANP), (Julio, 2015), https://www.conanp.gob.mx/que_hacemos/pdf/programas_manejo/2015/TIBURON_BALLENA.pdf