What about Cenotes?
The word cenote comes from the Mayan D'zonot according to the pronunciation means "cavern with water deposit". The cenotes are a unique component of several tropical ecosystems in the Yucatan Peninsula.
Few regions on earth are so privileged by nature to have cenotes, they are places where two different worlds meet and actually merge in a amazing underground environment.
For hundreds of thousands of years, some species of these ecosystems have adapted to live in or around the cenotes, to the extent that there are several endemic species, that means, that they are only found in this region of the planet.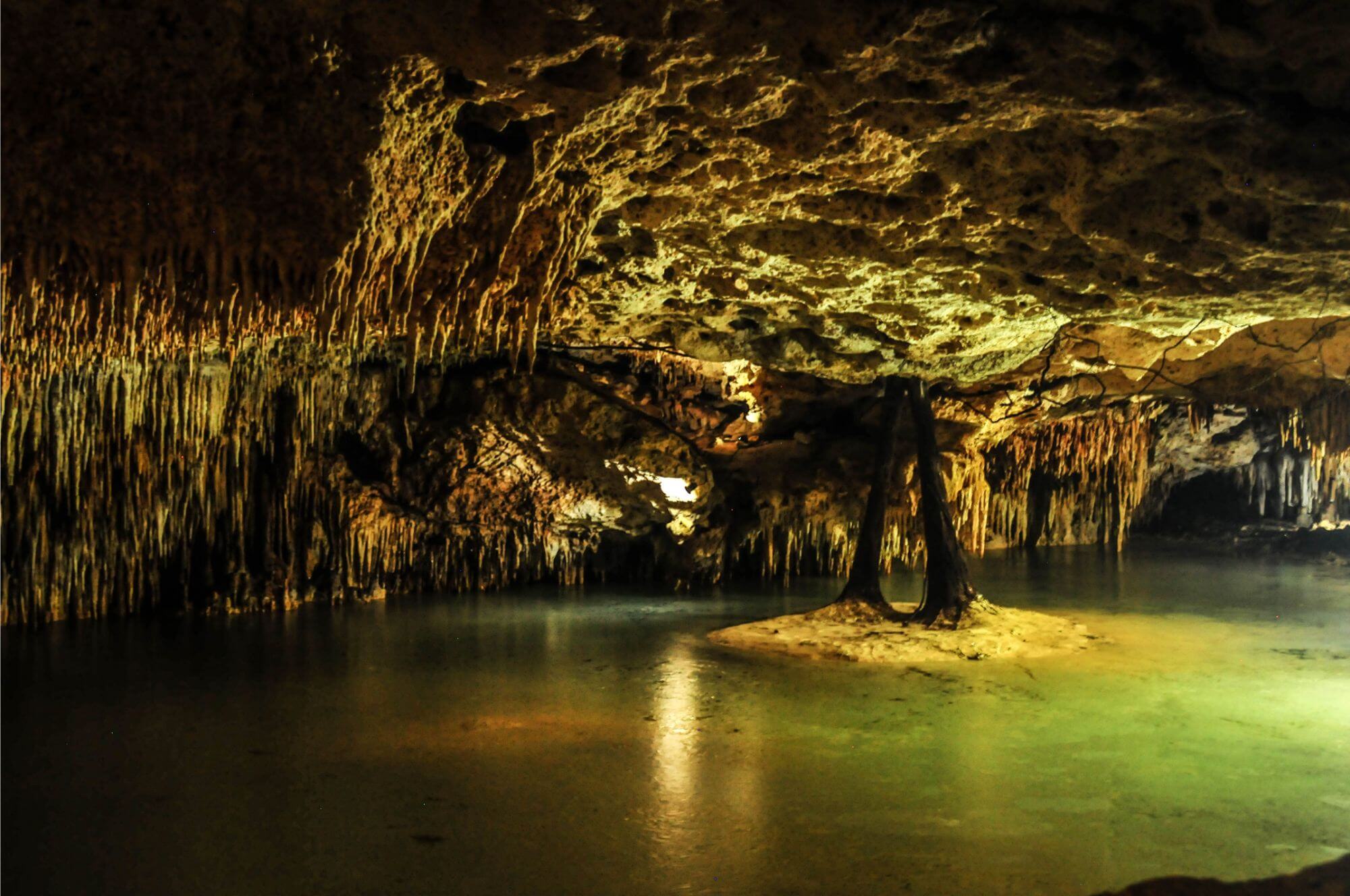 Checkout our Turtles & Cenotes tour 
Cenote's ecosystem is one of a kind and mostly with crystalline waters and they are also the entrances to the fantastic underground world of gigantic caves that have been explored since the 80' by cave divers, and studied by scientists recently.
One of the most gorgeous cenotes to visit is Cenote Chikin Ha, is a very large half moon cenote with a massive undercut ceiling and cristal clear water.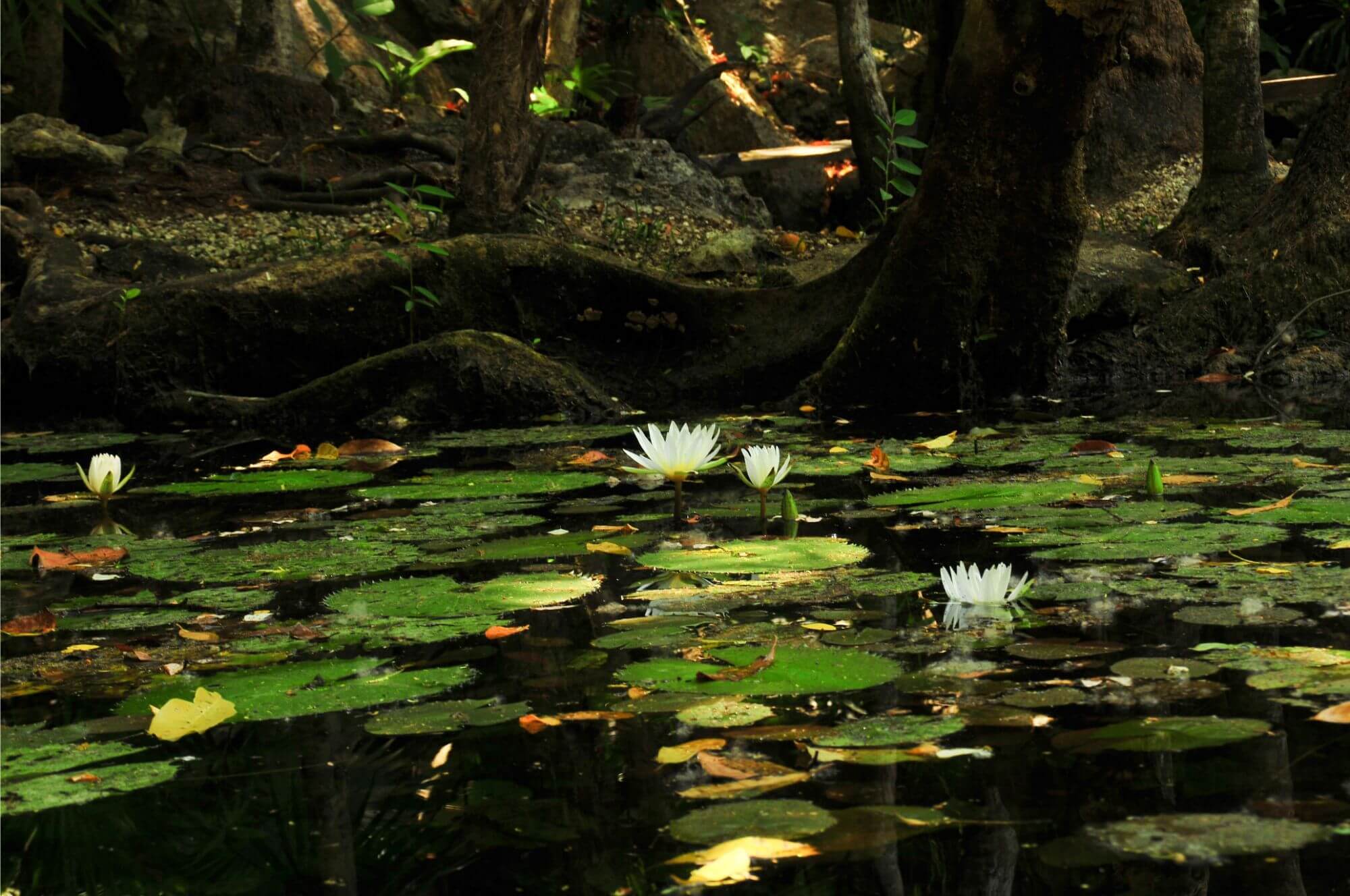 The principal activities that you can do in this place is snorkeling and scuba diving, but if you love use the camera, this is one option to take wonderful pictures to the wildlife and the landscape.
Chikin ha cenote is part of the cave system known as Xtabay is 47ft (14.2 meters) and 4,575ft / 1,318 meters long with 3 known cenotes Chikin Ha, Xtabay and Rainbow.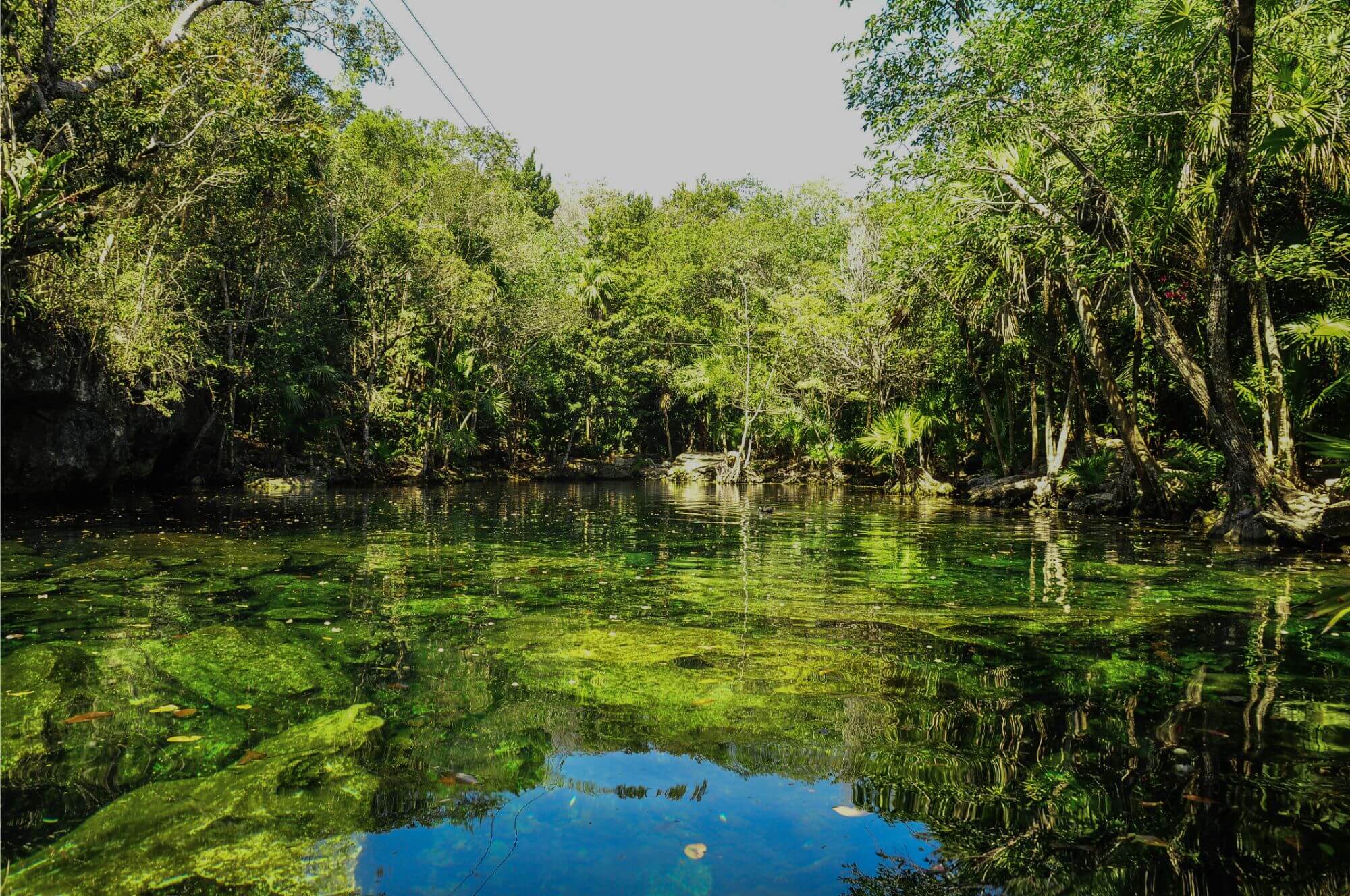 Source:
The Cenotes of the Riviera Maya 2016, Steve Penn Gerrard.
Entreview with Speleologist Jerónimo Avilés Olguin
Data from Q.R.S.S.