Encounter with the largest fish in all the world
The whale shark Rhincodon typus is a type of carpet shark and the largest known fish species alive today, with a lifespan of about 70 years. Whale sharks are found in tropical and temperate oceans and they feed on plankton. Seasonal feeding aggregations occur at several sites in Mexico. The first place that with saw more aggregations is in Quintana Roo, but we can also see in Baja California and Nayarit too. Evey year you can witness a spectacular grouping of these majestic fish that come to feed and reproduce.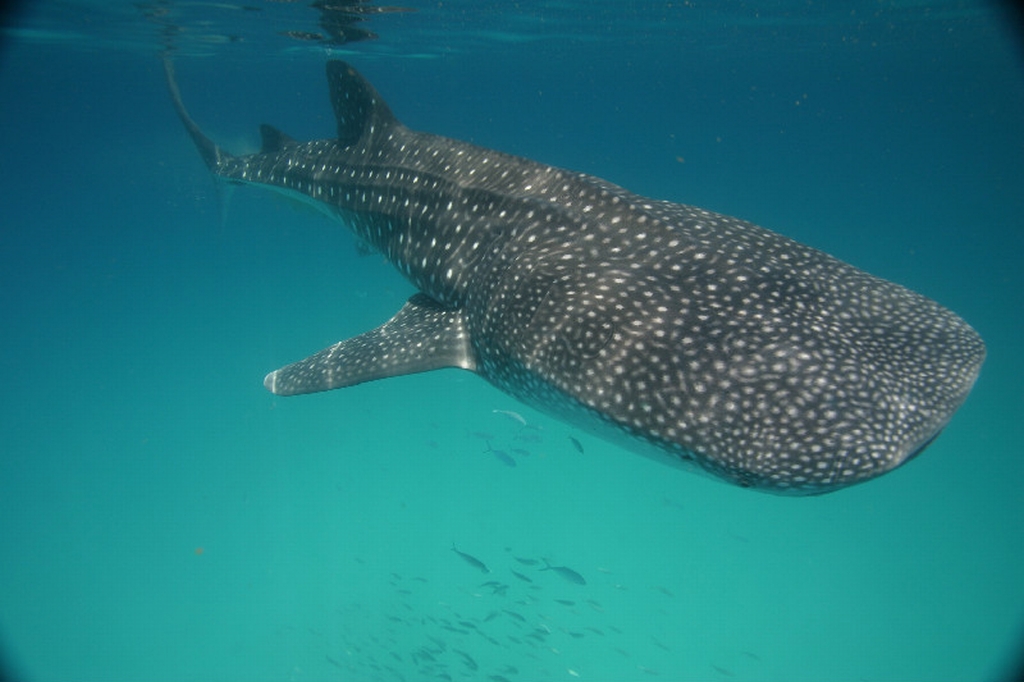 Whale sharks are threatened by habitat loss, pollution, and fishing. To promote their protection, it is important to protect their environment and to limit disturbances that may cause stress or affect their natural behavior (underwater discovery without a qualified guide, noise disturbances and injuries due to passing ships, etc)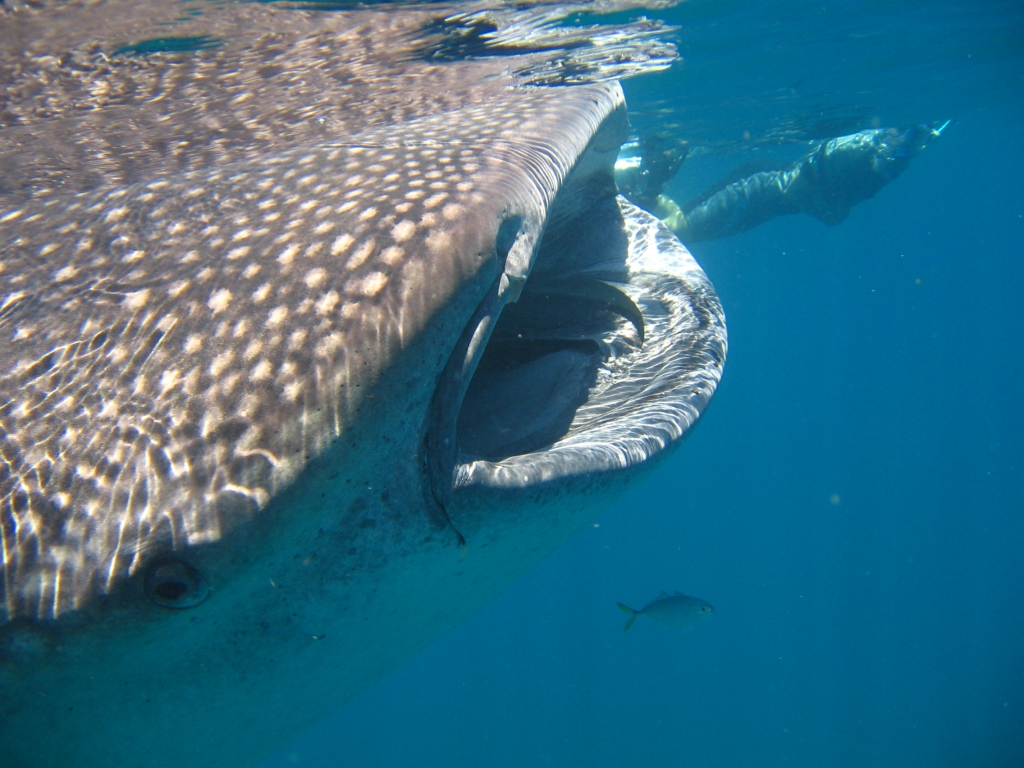 Whether you are swimming with these huge graceful fish or just going around safely, following these guidelines will help you make sure that you behavior is safe for you, the enviroment and the animals your are hoping to see.
After your encounter with whale sharks you have the opportunity to be a whale shark ambassador and talk about these graceful and intelligent fish in the place you from and remember the importance of protecting them for the entire marine ecosystem, and the human life too.
Sources: